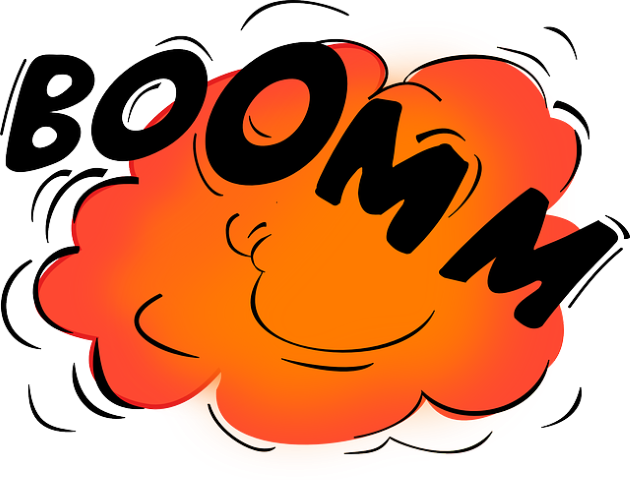 Whether or not you suffer from tinnitus, earplugs are handy to have readily available for any number of situations. From working or playing near loud noise, to booking an overnight stay in a noisy hotel room, earplugs can not only allow for a good nights blissful rest; they can protect your ears from long-term damage.

The type of earplugs available in the marketplace however is extremely large and varied. What are the best earplugs for the shooting range, or what are the best earplugs to use for swimming or even going out to the nightclub where loud music threatens to burst your eardrums!
The earplugs and ear protection listed below gives just a brief introduction to the world of ear protection available today through your no1 online retailer Amazon™
If you would like to know more about ear protection in general then please check out this page.
Also…Please feel free to let us know via the comments section if you have a favourite choice of ear protection, if you give a short description then we can let everyone else know about it 🙂
So here we have in no particular order…
Earplugs For The Shooting Range:
Etymotic Gunsport PRO Earplugs
To be honest at around $300 these are not the cheap option when it comes to ear plugs! However to be fair, for those serious about keeping their hearing safe and free from tinnitus, whilst enjoying their shooting activities, these offer excellent ear protection.
Blast protection especially designed with gun sports enthusiasts in mind. Excellent choice for shooting guides or instructors as well as hunters in general.


Allows for normal conversation whilst blocking out any loud noises from guns or even machinery.

Sound can be amplified easily to allow sound detection at further distances. This allows for enhanced awareness whilst still protecting against potential blast damage.

Package Includes an assortment of ear tips, a filter removal tool along with replacement filters. A neck cord and protective case is also included, along with #10 zinc air batteries.

These quality earplugs also come complete with a 1 year guarentee.
Liberty DuraPlug Uncorded Disposable Foam Earplug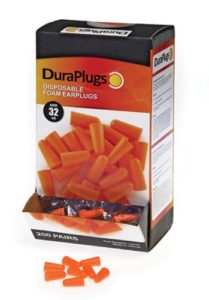 At the complete opposite end of the scale (regarding cost) is this simple foam earplug. It hardly needs describing, but at just over $20 for 200 pair then in our mind it has to be a bargain and priced to suit every pocket.
Tapered foam super-soft shape allows for easy insertion in to the ear.
Bright high-visibility makes complience checks easy in a working environment. A quick glance will see if the user is wearing them or not.
Soft self-adjusting foam construction means they are comfortable to wear and have a quick recovery time from being squashed.
 32dB Noise reduction rating
Comply to ANSI S3.19
SureFire EP4 Sonic Defenders Plus Filtered Earplugs
These earplugs are excellent value for money as they offer a cheaper solution to the Gunsport Pro plugs above. Built by Surefire who also manufacture tactical weapons systems, they also have the ability to shut out noises over 85db whilst allowing for normal conversation levels.
Low rating of 24bd (NRR) with filter caps inserted, whilst with filter caps out low levels are easilly heard as if you were not wearing earplugs at all

Triple-flanged soft short stems means secure fitting in the ear canal, and comfort whilst wearing even for prolonged periods


Low-profile design means that theses plugs can be used under a mask, helmet or protective head gear.

Patented EarLock retention rings utilize seven contact points to lock earpieces in place and fit the same way every time

Made from hypoallergenic, medical-grade polymer designed for long life and comfort to the wearer
Decibullz – Custom Molded Earplugs
Designed and created by Kyle Kirkpatrick – and Olympics level gymnastics coach. These are cleverly designed to mould into the individuals ear to produce a custom earplug especially for you! They are moulded by simply warming then shaping into your ear where they will set to a perfect shape for you. They can also be re-moulded at any time to suit a different ear canal.
These custom fitted earplugs are easily and quickly fitted to the exact shape of your ear, creating a perfectly fitted earplug that will not fall out, and give maximum ear protection.

Easy shape system means that you only have to heat the plugs, let them cool slightly then fit into the ear canal to create a perfect fit each time. The only re-mouldable custom earplugs on the market today.

An excellent choice for shooting, hunting, construction ear safety, loud concert venues and much more besides.
ACES Black Bullet High-Caliber Earplugs
Aimed at the shooting, hunting fraternity (the name is a big giveaway here 🙂 ) these are affordable general purpose earplugs suitable for a range of pursuits from hunting to concert venues. A long lasting comfortable earplug that is ideal for the construction worker firing a nail-gun all day long, they come supplied with a cool waterproof bullet case and keyring clip to keep them near at hand at all times.
Fitted with a noise cancelling filter that preserves HIFI sound clarity.

Protects the wearer from loud noise yet allows you to hear low volume sound such as talking for safety or planning purposes.

 Maximum comfort and sound reduction with a triple ribbed design

Hypoallergenic silicon fits the ear snugly to allow the wearer to wear these earplugs all day without discomfort, whilst offering excellent ear protection.

Rated at 21DB (NRR rating) Excellent for loud sports and other activities. NOT intended for swimming or sleeping.

Anodized aluminum construction forming a black waterproof bullet case to hold 1 pair of earplugs.

Fitted with a key chain and clip for handy use.
Ear Plugs For Swimming
As it is important to wear earplugs in any noisy environment to prevent ear damage by loud noise, so it is important for swimmers to wear ear plugs to prevent water being trapped in the inner ear canal and becoming infected. This leads to a painful condition known as swimmers ear  (otitis externa) – for obvious reasons!
Beware swimmers ear – wear ear plugs whenever you are out swimming, snorkeling, kayaking, or even having a long shower. Here a selection of earplugs designed with the swimmer in mind.
Mack's AquaBlock Ear Plugs
A cheap and popular  earplug for swimmers, these are made from pre-molded silicon which ensures a snug fit and long lasting alternative to the cheaper foam or plastic models.
Triple flange design that allows for a snug seal and improved comfort.

Pre-molded silicone ensures durability and long-lasting performance.

Great water seal helps prevent swimmers ear.

Re-usable washable design for extended wear.

Includes custom fit carrying case.
Fitian Waterproof Silicone Sports Swim Earplug
These are waterproof silicon earplugs especially designed for water sports. At around $13 they are cheap enough
to keep a few spares handy – though they come in packs of three anyway to suit the familly with small, medium, and large sizes included.
Created with the surfer or swimming enthusiast in mind, they are perfect for all water-based activities.

Ideal protection against swimmers ear or ear infection and inflamation.

Easilly carry on a conversation even with the earplugs in. Good for safety and awareness of other what's around you at all times.

Small, medium, and larges sizes included in this pack of 3 plugs. Great for all the family.

Work well under a swim cap. Included are fixation wings that help keep the plugs firmly in place even during water sports or other activities.
Putty Buddies Floating Earplugs
These earplugs are for use exclusively in the water, and have to be removed whenever out of the water for more than 5 minutes. That said they are a cheap effective way to keep the water out of the ear canal. The soft silicon material allows them to be easily moulded to fit perfectly inside the ear canal. As an added bonus, they float when dislodged so can be easily recovered if dropped in the water.
Soft and pliable silicone. The worlds only soft, moldable, floating silicone earplug.

Invented and developed by an ear, throat, and nose Physician, these earplugs are reccomended by doctors and medical specialist worldwide to protect against ear infection, perforated ear drums and other ear problems associated with water in the ear canal.

One size fits all, since they are molded to suit the individual user. With a tacky texture to help keep them in place, Putty Buddies re-usable earplugs are an excellent choice for both adults and kids.
Lucco Dive Sports Swimmers Ear Plugs
These plugs are at the top end of the price range at around $12 but cheap considering what is at stake. They have a unique wing shape which helps keep them in place, and are considered to be completely waterproof (if inserted correctly!).
Fitted inside a neat carrier pouch (as illustrated) there are three sizes included, small, medium, and large, so good for a small family perhaps.
Professional waterproof earplugs for the serious swimmer or water sports enthusiast. Three layered seal offers complete waterproofing for adults or kids.

A comfortable, specially developed wing design ensures stability. Earplug designed to fit the ear canal perfectly whilst the wing ensures it will not fall out even whilst participating in extreme water sports. ideal choice for surfers or professional swimmers.

Re-usable high-quality silicon means that they can be used time and time again after cleaning, unlike cheaper models that deteriorate quickly.

Allows the wearer to hear sounds even under water, meaning that they are always aware of people or other noises in the immediate vicinity.

Family pack includes three sizes, small, medium and large earplugs all kept in a handy robust storage case.
Summary
Author Rating
Brand Name
Product Name
Etymotic Gunsport PRO Earplugs
Price
Product Availability